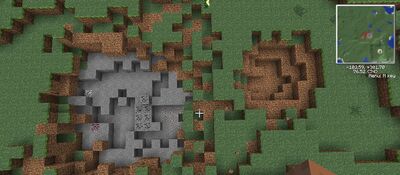 LE TNT is another version of TNT. It's explosion radius is around four times bigger than the vanilla's TNT (as showed in the screenshot on the right). This TNT also doesn't blow up any ores, which makes it great for mining. A Drawback of this is that the explosion is large, so you may not want to blow up too many at one time.
Ad blocker interference detected!
Wikia is a free-to-use site that makes money from advertising. We have a modified experience for viewers using ad blockers

Wikia is not accessible if you've made further modifications. Remove the custom ad blocker rule(s) and the page will load as expected.